Check out our Black Kitchen Inspiration!
Would you waste an opportunity to give your home the wow factor? For a stunning, elegant, culinary space make Black Kitchen Inspiration your mantra.
We've done the research for you and have picked out the newest features in the best of kitchen design. Here's our take on Black Kitchen Inspiration to get you motivated for your next project.
Far from boring, a black kitchen screams confidence and style. Depending on your finishes it can be understated elegance or showy extravagance. Either way, Black Kitchen Inspiration is the latest trend in kitchen design and is sure to create a space that is beautiful, functional and value adding to your property.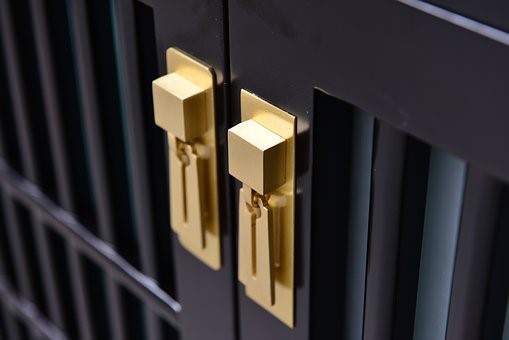 Seamless, handle-less cabinetry looks fabulous but if you just feel the need to break up the monochrome, complete with striking handles in metallic finishes. Gold looks especially opulent, and against black is a timeless look. Because you are being deliberately ornate with this design choice, feel free to splash out on something fancy and eye-catching.
To make the biggest impact install black countertops and island benches. If you feel the need to move away from solid black you can add interest by choosing marbled or exposed rock in black granite or stone slabs. Even good quality laminated bench tops come in a range of stunning darker tones, some expertly mimicking natural products such as stone or wood.  This is a cheaper, although no less beautiful option.
There is a now a huge range of black fittings and fixtures but don't be lazy with your colour choice. Black taps and sinks include anything from charcoal to granite, gloss through to matte finishes. They can each create very different looks in your kitchen so ensure you consider them as part of the overall design goal.
Finish the space with black appliances, lush indoor foliage and some well chosen décor. It's bold and it's beautiful. Black Kitchen Inspiration is where it's at in home design.
Love the look of a black kitchen?  Contact Online Flatpacks and see for yourself just how easy it is to create your own!