We stock a wide range of ready-to-go flatpack laundry units. Manufactured from quality Australian Made materials, Online Flatpacks will save you thousands with our DIY packages.
Our Laundry Flatpack Styles:
Complete Laundry Storage solution
Find the perfect fit for your lifestyle and create a complete laundry solution.
Simple Upper and Base Cabinet Combo
A simple and practical solution for laundries of all shapes and sizes.
No Project Too Big Or Too Small
The humble laundry seldom receives the attention it deserves. However, with just a little bit of planning and effort, you can make your favourite laundry room ideas come to life. The addition of storage, a sink or even some simple decor can turn this hard-working utility room into an enjoyable multipurpose space.
At Online Flatpacks, we simplify your household chores by giving you a wide range of our laundry cupboard designs.
Our designs are perfect for storing laundry supplies and creating great workspaces.
Regardless of how large or small your laundry room is, Online Flatpacks can create a design that will make your laundry a practical and elegant space. With the help of 3D design software, you'll be able to visualise the finished product before it is installed.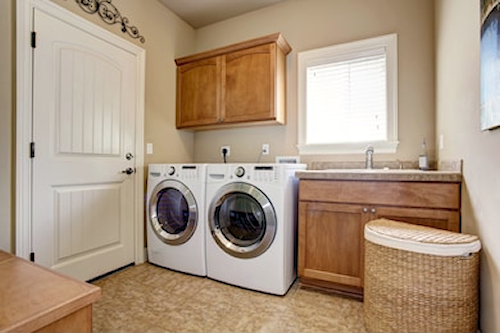 Let's Build Something Together
It's only 4 easy steps to your new kitchen