Building or renovating your kitchen doesn't have to be a long, tiresome or expensive affair – it can be done efficiently, enjoyably and without the huge price tag through the power of online flatpacks.
We offer a fantastic range of flatpacks that can be purchased online and sent straight to your door, making your DIY kitchen project as easy and stress-free as possible.
While it's good to slowly broaden your knowledge and invest into unique frills and additions to make your kitchen truly yours, here are 3 of the most elemental must-haves for any perfect kitchen!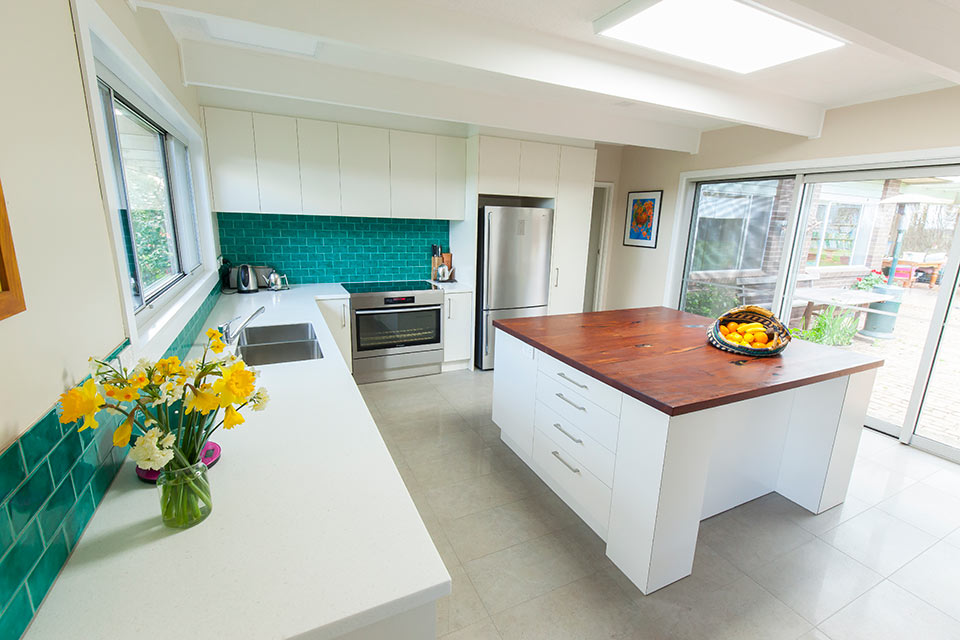 Cabinets
There are a number of cabinet styles and sizes each presenting a unique aesthetic and serving a different purpose. This includes:
Oven Cabinets: An essential cabinet for Western kitchens specially designed fit an oven.
Sink Base Cabinets: Installed under a sink and best used to store cleaning products.
Rubbish Bin Pull Out Cabinets: Fits your rubbish bins so they are out of sight and out of mind, making your kitchen tidier!
Wall Cabinets: Suspended above the kitchen workspace against the wall. A great way to effectively use more kitchen space without overcrowding the room.
Countertops
Countertops refer to the solid bench space where food preparation is done. With countertops, the main thing to consider is the material it will be made from. Here are some of the popular selections:
Stainless Steel: Metallic, sleek, modern and stain-free!
Stone: A quartz-based engineered stone. Robust and easy to clean.
Marble: An attractive and refined choice! However, its beauty comes at a price, and it requires more maintenance than most other selections.
Solid Surface: A synthetic, acrylic alternative to stone and metal. Looks almost like the real thing. It is also customisable and can be repaired.
Concrete: one of the most environmentally-friendly and durable countertops. Very strong and provides an industrial look that has gained popularity in recent years.
Wood: A range of different woods are available for your countertop, including Oak and Walnut. Warm and hearty, but is very easily damaged!
Sinks
After your cooking comes washing! Here are some of the top choices for sinks:
Integrated Sinks: These are built into the benchtop, usually an acrylic or similar material.
Underbench Sink: Sits under the bench, creating a seamless look.  This is reserved for stone and similar benchtops, but not laminate.
Drop-in or Inset Sinks: The easiest, cheapest and most popular sink. Usually made from stainless steel and simply drops into a hole cut in the countertop. A good choice for a well-used and busy kitchen!
For more information, contact Online Flatpacks today.