You need kitchen inspiration for a successful reno or kitchen update!
Whether you are ready to renovate or still in the dreaming phase, great kitchen inspiration is essential for setting you on the right path.
So, what sort of kitchen inspiration should you look for? Colour ideas are a fantastic place to start, as most of us have a pretty strong sense of what we like and don't like as far as colour schemes go.
Perhaps you have your colours picked out, or you're leaving that decision until you have found your style?
Either way, our kitchen inspiration series is sure to get the ideas flowing.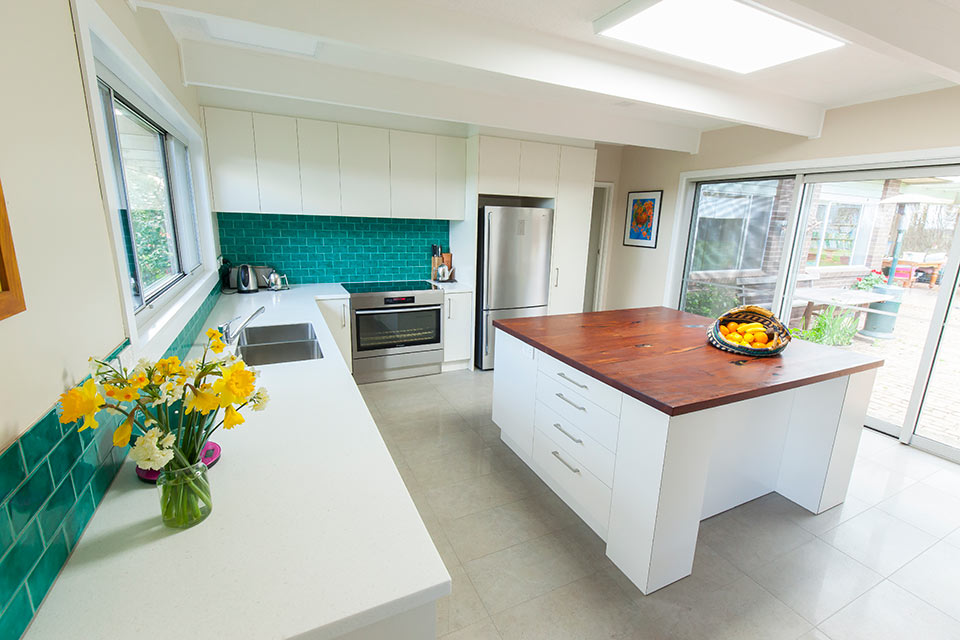 Colour Inspo
We've already brought you some great kitchen colour and design inspiration over the past couple of months. Once you start on your colour selection journey, you'll begin to learn that there are so many choices they might just make your head spin!
Start with the feel you want. Do you want a calming space with soft greys and neutral tones? Or maybe you would rather something crisp and clean looking with stunning white cabinetry?
Alternatively, you could give your kitchen a whole new personality with bold colour!
At the end of the day it is up to you. Your kitchen, your style, and you need to live in it every day!
Style Inspo
Once you have chosen your colour scheme, or maybe while you are choosing it, the question of style will undoubtedly come up. Flatpack kitchen solutions can come in a number of styles.
So if you like the clean lines of Modern kitchens, the calming warmth of Contemporary, the personality and cool feel of Industrial or Scandi kitchens, or would prefer something more on the Country or Coastal design scales, the choice is yours!
For more kitchen inspiration, check out our past blogs here, or visit our website for more details.
Online Flatpacks can help you achieve the kitchen of your dreams. Enquire today to get the ball rolling.