Make the Most Out of Your Kitchen Through the Power of 'L!'
An L-shaped kitchen is the ultimate design that allows both ample bench capacity, appliance potential as well as plenty of breathing and moving space.
We created this range of articles on kitchen ideas based on the findings of our research team, who are always on the look out for innovative ideas to suit all kitchen spaces. You can design and set-up your own L-shaped kitchen with ease and in your own time with our comprehensive online ordering system.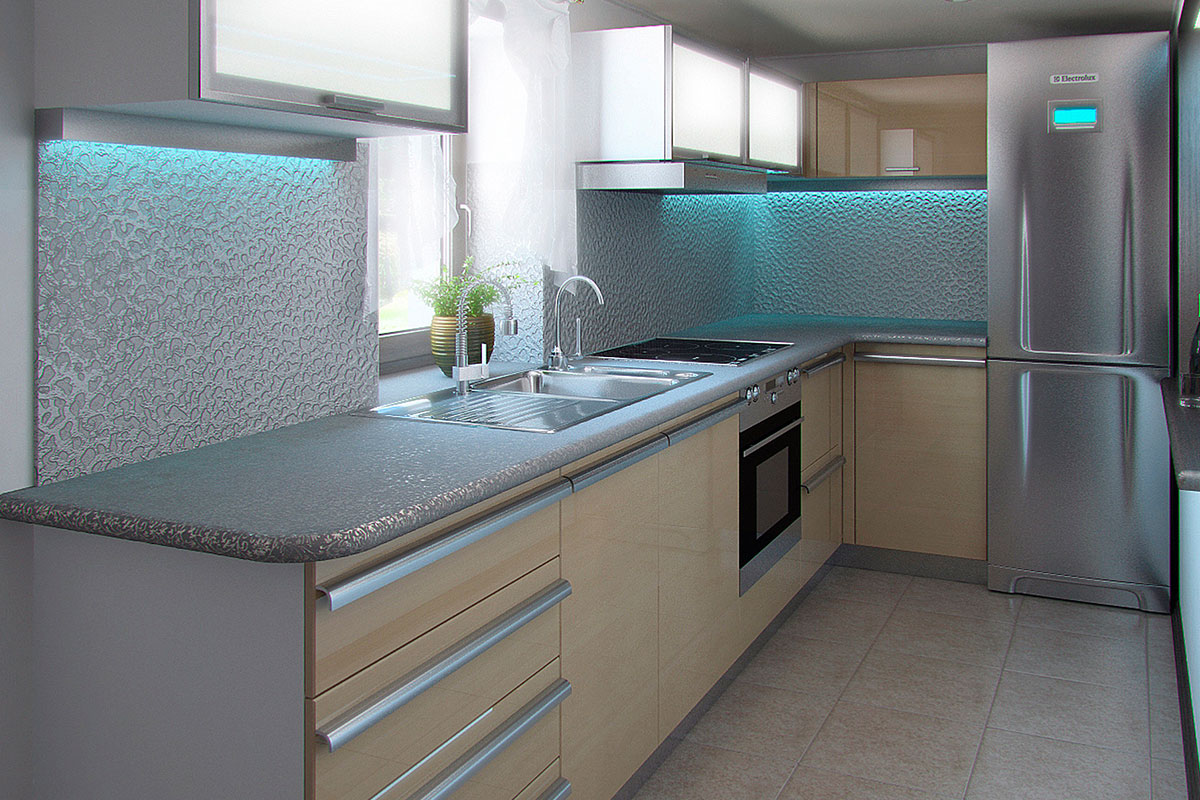 As you have probably guessed, our research team arrived at the 'L-shape kitchen' as an ideal kitchen layout. While this was due to a number of reasons, the most apparent from the outset was its effective use of space and large storage capacity.
In a standard kitchen, an oven, stove, sink, cutting and cooking benches as well as fridge and microwave space are all absolute necessities. After lengthy experiments to find the ideal layout of these items, we found that two walls were a must. However, both kitchen benches do not need to be the same length. Having one shorter kitchen bench means that you can fill that extra space with your fridge, pantry or simply leave it open for extra breathing room. Hence, the 'L' shape!
The L-shaped kitchen is also highly stylish and aesthetically pleasing. The asymmetric shape looks great and will fill out any room. It makes sense space-wise while leaving enough of the area empty to ensure the kitchen doesn't become overbearing. 
So, if you feel like your kitchen is cramped, but a renovation, with all its disruptions, costs and headaches, it too much, why not give our online flatpacks a go and transform your kitchen into an 'L-shaped kitchen'?
They're customisable, look amazing, are made with high-quality materials and can be assembled by anyone! So don't think that just because you're not a DIY guru that flatpacks are too difficult for you – they were designed with beginners in mind!
 L Shaped Kitchens from Online Flatpacks

Start designing your new L-shaped kitchen using our easy to use online tool today!
Stay social and like us on our Facebook page for inspiration, informative articles and the latest trends in kitchens, bathrooms and more!