It's a new year, and time for a new look!  Online Flatpacks Melbourne can help transform your home.
Are you looking for affordable, customisable and stylish flatpacks are ready to order and will transform your home.  With online flatpacks Melbourne, you can freshen up your home's energy and get organised for 2019!
Unlike conventional cabinetry, flatpacks are just so easy and economical. Easy to buy, easy to carry, easy to move, and easy to assemble. With online flatpacks in Melbourne, you won't need to hire tradespeople to carry heavy, clunky cabinets or furniture pieces, which are usually uncustomisable.
Large pieces of furniture are also prone to scratching walls and damaging floors, and sometimes tradespeople or movers even expect you to help them. At any rate, don't expect you'll be able to get anything done while they're working.
With flatpacks, you can work on your own schedule, keep your peace and quiet and have your personal space. Assemble your flatpacks with a cup of tea, make it a fun family activity, or do it with an interesting podcast playing! Take a day, a week or a month to finish them, it's all up to you!
Often, people imagine flatpacks to be limited to furniture items, but flatpack solutions are perfect when it comes to kitchensm bathrooms, laundries and wardrobes.  Your storage needs, no matter how extensive they may be, are sorted.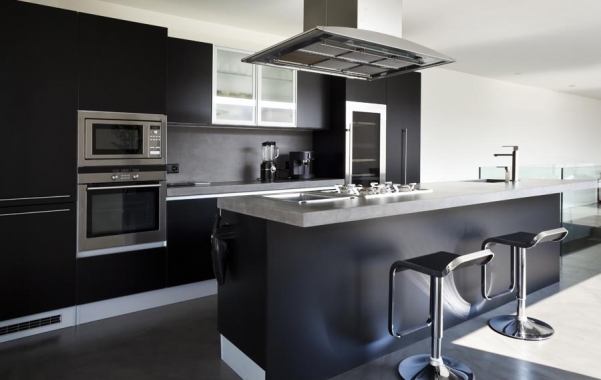 Giving your home a new look with flatpacks is easy on your budget too. Flatpack solutions fit most renovation budgets, and are well-renowned for being reasonably priced without skimping on quality.  Cutting out the labour costs for construction and installation makes a huge difference to the wallet.  Ordering and payment is easily done online, and shipping means it arrives straight to your door, saving you time and money that comes with picking up bulky items.
If you feel your house's aesthetic has become stale or its energy has dulled, or you want to start 2019 with a new look, Online Flatpacks are the go-to alternative to conventional cabinetry. 
For more information about how to plan and order your new kitchen, bathroom or storage solution, contact Online Flatpacks.  Your new home is just an email or phone call away!