If you're like most people, your office is lacking space. Look no further for office storage ideas, Online Flatpacks have got you covered!
All you need is to think outside the square. There's an abundance of office storage ideas just lying around, which will make your office a more comfortable place.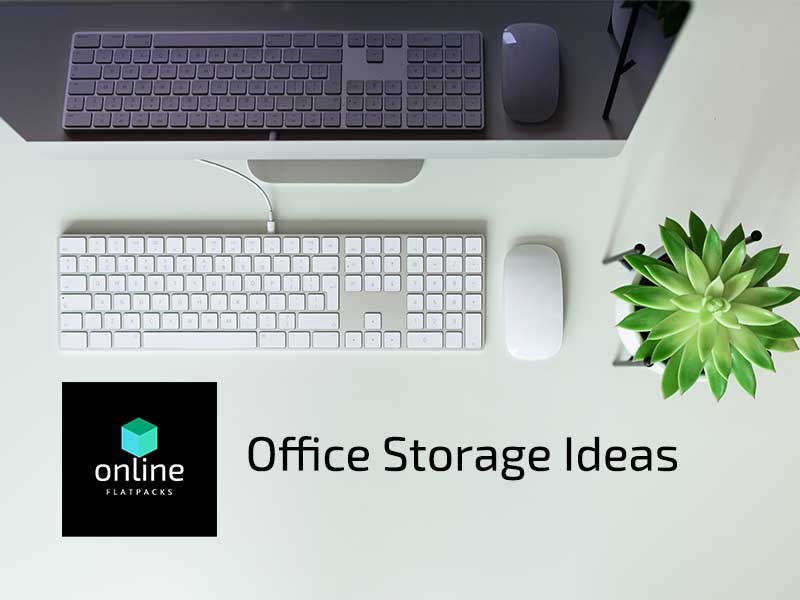 Use flatpacks for big pieces
There are so many things you can use to help keep you organised. Clever office storage ideas are only limited by your imagination (or back pocket!). First off, for your bigger pieces of office furniture, you might consider going with a reliable Australian company that specialises in flatpack cabinetry. Things like cabinets and bigger open storage and desk storage can all be taken care of with a few nifty flatpacks. They come with clear instructions, and are less costly that furniture already assembled. You'll feel a real sense of achievement when you've put together your own cabinets and shelves.
Take a look in your kitchen
Look no further than your kitchen for cups, glasses and bowls to hold little objects like pens/pencils, scissors, paper clips, erasers and stamps. If you'd rather not use your precious kitchenware, you can always buy inexpensive cups and bowls from major retailers.
Multi-purpose furniture
A do-it-all table can serve as a desk. Pick a minimalist one that you can modify to suit your own tastes or décor. If you ever need extra table space, you can use it to serve food at your next dinner party or your kids can use it as a craft table. Don't forget, you can either buy one or re-purpose a table you already have. You can also build shelves above the desk and place both office supplies and ornaments there to make your office feel more like home.
Use the wall
Hang a whiteboard on your wall for jotting down anything of importance. Names, phone numbers, schedules, reminders. Alternatively, paint a section of your wall with blackboard paint, so you and your family can use chalk to make things a little more fun. Cork boards are also a good idea if you prefer classic pieces to adorn your office.
There are countless more office storage ideas than the ones mentioned here. Think outside the box and remember to check out our Online Flatpacks Tool to get you started!